MESURING TALENT & PERSONAL DEVELOPMENT

COMPLEX PERSONAL TALENT TESTS FOR PRIVATE PERSONS
EXPLOIT AND DEVELOP YOUR TALENT
WE MEASEURE AND ADVICE YOU PROFESSIONALLY
PsychometryOnline™ a DeepPsychosonicTest™

Professional online psychometry, multilingual with international standards of used tests for jobseekers and for the development of personality and talent for individuals and couples.

---
Easily in 3 steps, even anonymously!
..... and other life without unnecessary mistakes and groping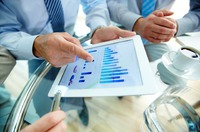 After payment, you will receive an e-mail access link. You can also test anonymously. Open the link and start a simple registration and testing. You test your talents, abilities, and skills for living, working and partner online in the comfort of your home on a PC. Your 5 best talent for living and working will appear in your CV passport.

INSERT TALENT PASSPORT IN CV
Upon completion of the tests, you will receive an e-mail of the certified talent passport with your registration number, which you can enter in your CV. The employer can verify the authenticity by contacting our website

If you order an explanatory text part, you will receive a talent passport and 12 pages of A4 report with graphical and textual analysis of yourself, comprehensible texts and excellent infographics for easy and quick understanding of the results. Professionally evaluated 20 values and predicting opportunities and risks.

---
SPECIAL OFFER: PSYCHOLOGIST ONLINE FOR YOU
If you want to consult a psychologist online, you can subscribe to the service, reserve time and consult Skype with a camera. You can consult your results from tests and ask for more details. We speak english, german, czech and slovak lanuage.

1. COMPLEX TEST
2. TALENT PASS FOR CV
1. COMPLEX TEST
2. TALENT PASS FOR CV
3. DETAILED TEXT REPORT 12 p.
1. COMPLEX TEST
2. TALENT PASS FOR CV
3. DETAILED TEXT REPORT 12 s.
4. CONSULTATION WITH PSYCHOLOGIST 15 min.
And what result do you get? Take a look at the excellent overview report: