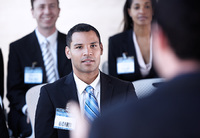 WHAT ARE DEEP PSYCHOSONIC TESTS ONLINE?
A specific type of testing is DEEP PSYCHOSONIC TESTS for managers and traders. They include both a standard battery of online tests (Psychodiagnostics) supplemented by special self-design, graphical and graphological tests, and soon the online biophysical measurements tested via the mobile application will be added. A total of 11 tests. These tests are aimed at measuring managerial and business skills and abilities. We will evaluate your work commitment; stamina; how quickly he can react and how often he makes mistakes; how he can persuade non-violently and win others for his idea or offer, or he has a tendency to assert himself aggressively; manages or escalates conflicts and crises; the extent to which stress is resistant and where its limits are in managing itself and the environment; how much he has the will and self-control and can self-educate; can be constructively team or despotic; is a motivating master of word or a self-centered despot; what dependencies he has or threatens; how much can it benefit your business .... and many other outcomes, evaluations and predictions that are the result of several decades of international experience, many thousands of clients. You get a lot at an affordable price thanks to the automated acceleration of the developed PsychosonicOnline™ software.

WHAT ADDED VALUE DOES PSYCHOSONIC TESTS PROVIDE?

In addition to management, business and communication dispositions, we are looking for psychosonic breakthroughs in personality. What does it bring for HR personnel?
Psychosonic tests look for aggregate synergic matches from a variety of test variables to find a critical "break-wave" breakpoint with a leaping psychosonic impact on the personality psyche and impact on manager behavior, social enviroment, and decision-making in future situations. This turning point with as psychosonic effect has the character of positive hidden potential or, conversely, a hidden need for destructive behavior and behavior both in the company and in the family and its social environment. Tests find this breakthrough point and estimate at what stage the test person is in front of his breakthrough, resulting in sudden, step changes for himself and his surroundings. The test subject is surprised by the results himself in a number of outputs and fascinated by the found phase of approaching his sonic breakpoint with predicted development alternatives. In many cases, with sufficient motivation and will, values, behavior and behavior are quickly reassessed.

If a positive turning point of hidden potential is found, there is a significant acceleration of positive success in behavior, behavior and decision-making and psychosonic impact effects of change towards oneself, surroundings, company, family and change of quality and productivity of life. In the near future, our psychosonic tests will be supplemented with the possibility of online connection with our mobile phone application for measuring biophysical changes in skin-galvanic skin resistance during the completion of the tests.

HOW ARE THE TESTS PERFORMED?

Tests can be done from a smartphone in vertical format and with appropriate zoom on the screen or comfortably from a tablet, PC or NTB with a mouse. There is not necessary to install and download other programs and applications. The duration of the tests is approximately 70 to 90 minutes, it is individual. Upon completion of any of the tests in a row, the test person may interrupt the work and complete the remaining tests after re-logging in at another time or another day.
What do you learn from the tests, what do we measure?
+ business skills
+ management skills
+ motivational skills for the team
+ systematic and organizational skills
+ ability to solve crisis situations
+ emotional intelligence for team creation, support and motivation
And what result do you get? Take a look at the excellent overview report: